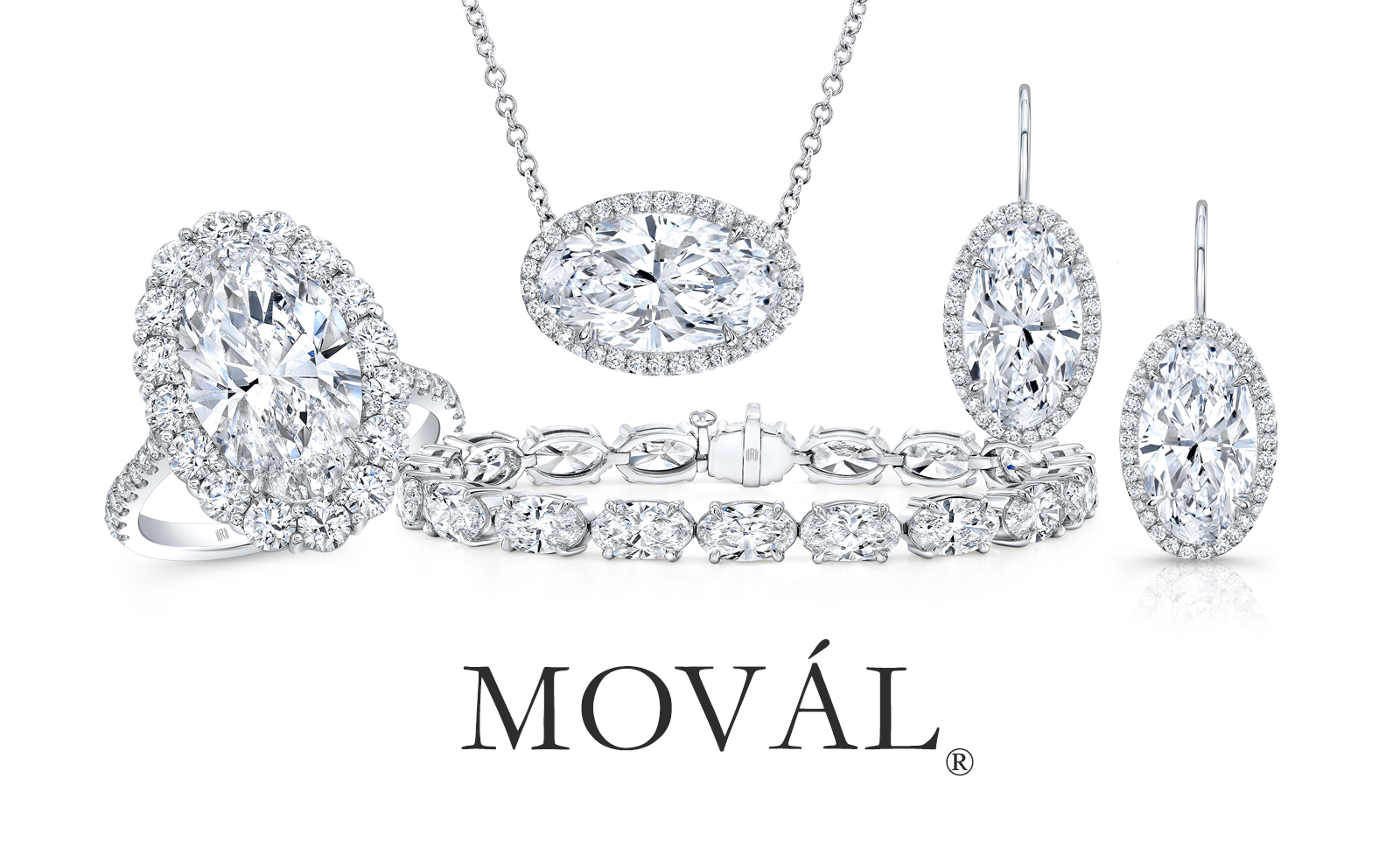 The Movál® diamond, available exclusively through Rahaminov Diamonds,
is cut to specific proportions to maximize the stone's beauty, life and brilliance.
The modified, elongated oval diamond possesses many characteristics of a timeless marquise cut, with the soft curves of an oval.
Each diamond is sculpted based on the unique features of the rough.
No two Moval diamonds are alike, making each piece of jewelry one of a kind. Timeless, feminine and elegant!
At Rahaminov Diamonds, the diamond inspires the design.